L'eau et vous


Lausanne CH . 2018 - 2019 . OPENING 15th of june 2019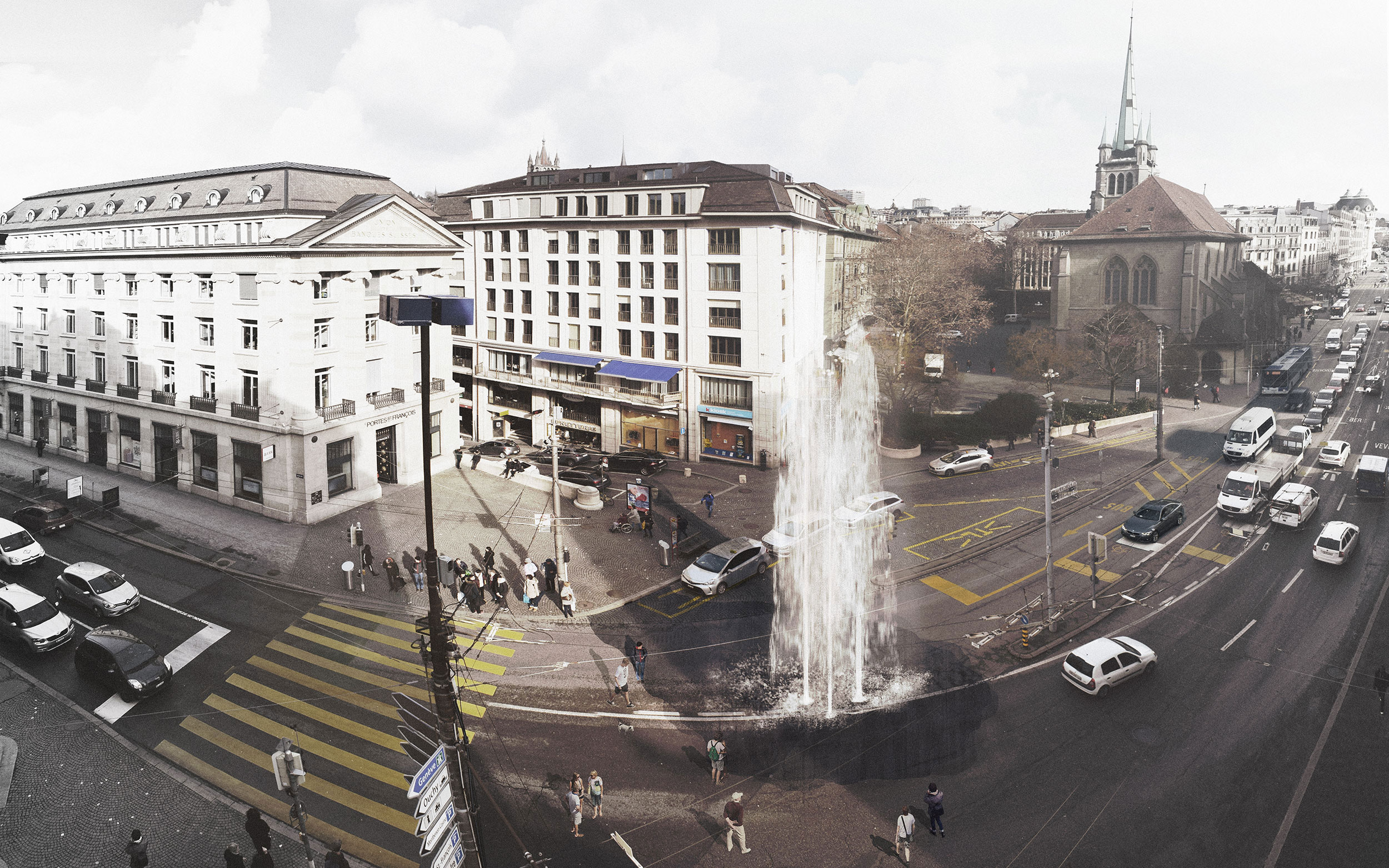 The Place Saint Francois is a symbol for a clash of times, needs and regulations. The resources of soil and water stand as connections to the primary and strengthen the people's belonging to its environment.

By using them as an unexpected event within a predetermined rhythm, a free space is created. Through the crossing of the modern urban infrastructure (Place Saint Francois) through the natural elements (water and soil), we are able to expand and at the same time focus our perception on the unexpected beauty.

What we achieve by this is the return to a free space of (urban) people, a broadening of the gaze, a new kind of perception.
By the water fountain as a short-term vivid spectacle of nature and technology, the common view of the hasty pedestrian is interrupted. For a few seconds the gaze turns to the sky, and everything that surrounds us becomes visible in just a brief moment of silence. The vastness of the surrounding space and the possibilities inscribed in it are made visible.
Collaborators
Barbara Marie Hofmann
DOSCRE Donet Schäfer Reimer Architekten
Location
46°31'10.8"N 6°37'56.3"E
3-Fach-Kindergarten Gartenstrasse

Würenlingen CH . 2015 - 2018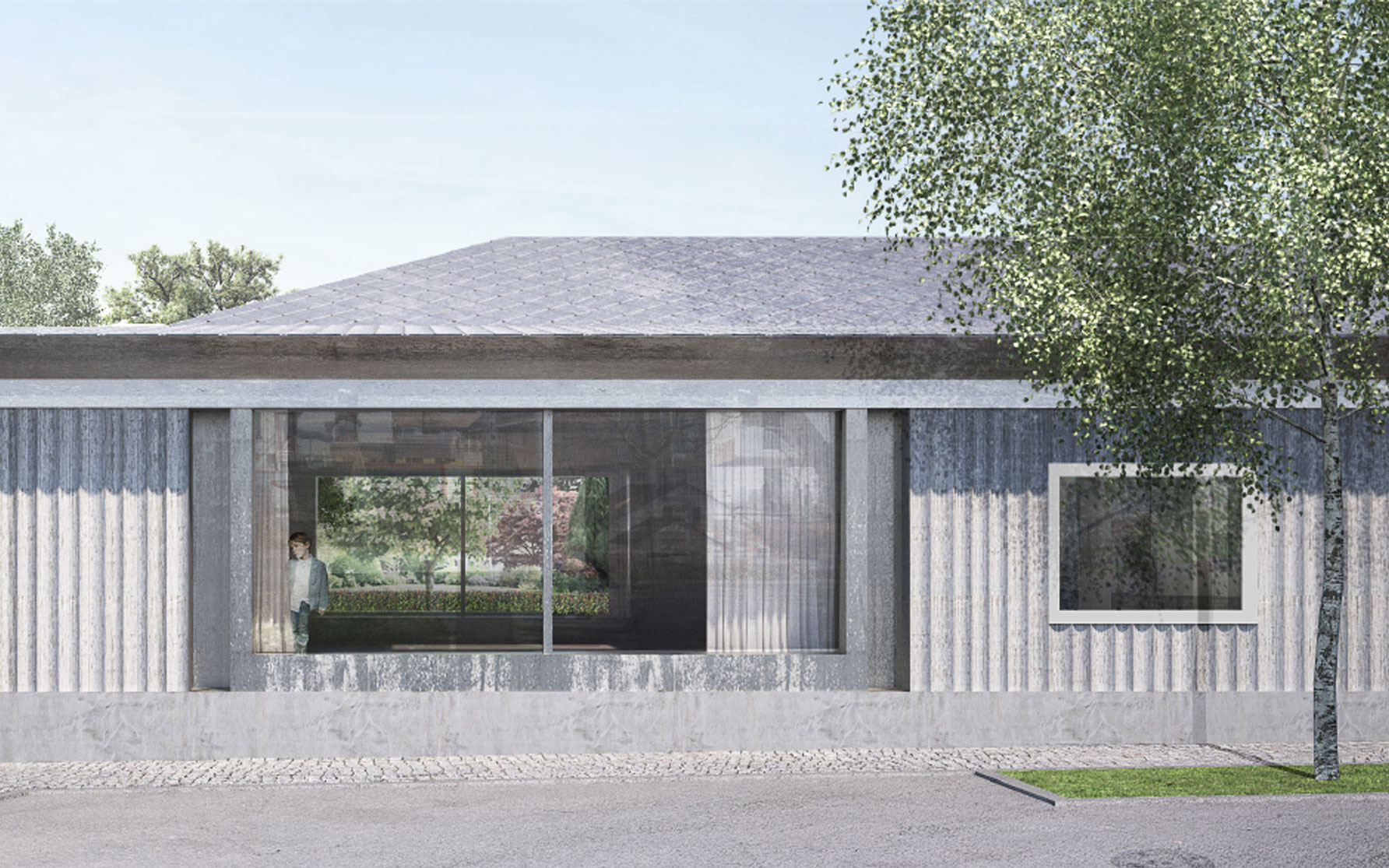 The new kindergarten on Gartenstraße is characterized by three large group rooms, which allow a strong relation from the southern street to the northern garden. Through large openings in the facade, the exterior space can be felt well into the building. The building is accessed via the back garden, making a direct connection between the house and the garden possible throughout the day.


In the garden, a large clearing as 'hortus conclusus' becomes a characteristic feature of the open space. It offers a large space for a variety of natural and dynamic play and recreation opportunities. Through horticultural areas the children may experience the handling of the cultivated landscape.

Illuster Rooftop Garden


Uster CH . 2015 - 2018



With the conversion of the shopping center and Hotel Illuster, the idea of a contemporary use of the large roof areas was born. The winding narrow paths lead through a collection of green islands, which, with their different levels of embankment, additionally subdivide the space, thus offering space for rest, relaxation and play. The planting is staggered in three heights and shows its aspects over the entire vegetation period. Diverse and at the same time easy to care for, a natural wildness is desired. In the long term, this will create a place for flora and fauna that has been relieved from the city floor and at the same time improves the cold air flows in the center of Uster. All used materials are permeable to water and allow maximum retention on the roof surfaces. The roof garden appears as a place of encounter and recreation with a view of the city of Uster and underlines its quality feature - the direct proximity of the city to the surrounding open countryside.




Collaborators
Baumschlager Eberle Architects
Titan Next


Zürich CH . 2016 - 2021



The Blüemliquartier today is an intensively green quarter in the heart of Zurich. The aim is to adequately complement this density of greening and then develop it further. High-stemmed solitaire trees stand in groups along the façade and partly overlook the rooftops on the ground floor. The long-side building line is partially interrupted. In most parts of the outdoor area, the building will be surrounded by a green lane. The residents and neighbours receive the possibilities for crossing, encounter and stay. Small steps will connect the neighboring plots with the green lane and make this place an intersection of neighborly life. A plate covering is inserted in a generous surface sprea with gravel, which occasionally widens to small places. At the edges there is room for successive vegetation, which forms a transition to existing private gardens and the accompanying plantations of perennials and meadows. A striking group of trees forms the center of the courtyard and appears in relation to the surrounding facades.




Collaborators
Baumschlager Eberle Architects